Ethiopian rapper readies for European peace tour
Arts & Entertainment
               News
‍
‍
‍
‍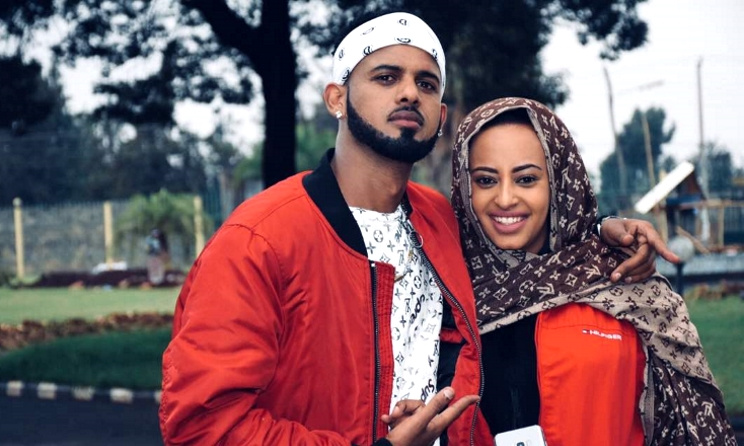 By Lucy Ilado19 Jun 2018
Ethiopian hip hop artist Merkeb Bonitua will begin his tour of Europe on 7 July.
Bonitua, who is credited as a pioneer of guayla hip hop, a fusion of traditional music from northern Ethiopia and Eritrea, told Music In Africa that the tour was part of a reconciliation process between the two countries.
Earlier this month Ethiopian Prime Minister Abiy Ahmed announced a move to hand over the northern flashpoint town of Badme to Eritrea. The decision, based on a 2002 UN-backed demarcation of Ethiopia's border, was met with protests by thousands of residents in Badme and several parts of the Tigray region, who said they were insufficiently consulted before Abiy's announcement. The Badme residents also vowed not to voluntarily leave the town.
"My tour of five countries has been organised by Eritrean music promoter Nahom Alem who is based in Europe," Bonitua said. "One of effects of the Eritrean-Ethiopian war, which took place between 1998 and 2000, was that Ethiopian and Eritrean musicians stopped working together. So I plan to campaign for peaceful coexistence and unite my fans from both countries."
Bonitua said it was high time for the two countries to find peace. "I hope there will be more collaborations between Ethiopians and Eritrean musicians. Next month, I will be releasing the first-ever collaboration after the war with Eritrean singer and actress Adiam Sbhatu."
The tour's promoter, Nahom Alem, said: "Bonitua is the perfect artist for this project because he speaks the Tigrinya language, which is spoken by Eritreans and Ethiopians from the northern Tigray region. His style of music has drawn him a huge fan base not only from his country but also from Eritrea."
Meanwhile, Abiy made a startling admission in Parliament yesterday that the Ethiopian government had sanctioned the torture of political prisoners. Since taking office in April last year, Abiy has undertaken a number of reforms including reaching out to opposition groups exiled abroad. He has also initiated a process that commentators say could create a freer economy in the country. But analysts say that the implementation of the reforms, especially if done too quickly, may not prove smooth sailing.
Merkeb Bonitua European tour dates:
07.07. Stockholm, Sweden21.07. Oslo, Norway, 28.07. Paris, France18.08. Frankfurt am Main, Germany28.08. Zurich, Switzerland
‍
SOURCE : MUSIC AFRICA