Hollywood-Loved Bridal Designer Amsale Aberra Dies at 64
News
               News
‍
‍
‍
‍
Courtesy of Photofest Julia Roberts wore an Amsale wedding gown in the 1999 film, "Runaway Bride."
By Ingrid Schmidt
Amsale dressed Julia Roberts, Kate Hudson, Hilaria Baldwin and more for their big days on- and offscreen.
The New York-based, Ethiopian-born bridal and eveningwear designer Amsale Aberra, who launched her namesake Amsale business in 1985 and opened a Madison Avenue flagship boutique in 1997, passed away today of uterine cancer.
The 64-year-old designer, known for her understated aesthetic even during the OTT '80s, counted many stars among her clients. She designed Hilaria Baldwin's champagne-hued wedding gown (a look from the Amsale spring 2013 runway collection) for her June 2012 marriage to actor Alec Baldwin, and dressed A-listers including Halle Berry, Heidi Klum, Salma Hayek, Vivica Fox, Gayle King and Bethenny Frankel. Jessica Alba wore an Amsale bridesmaids dress to a friend's wedding in 2013.
View image on Twitter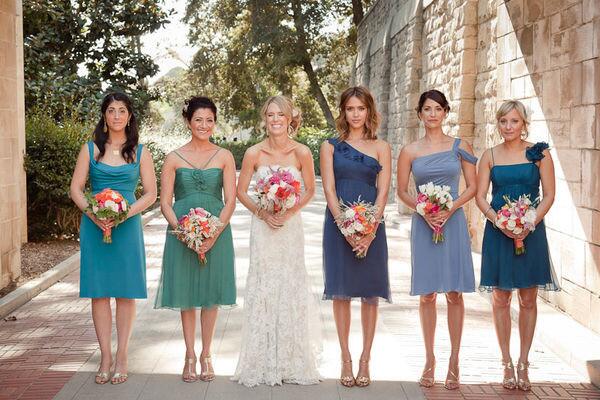 Amsale Bridesmaids@AmsaleBrimaids
A throwback to when @jessicaalba wore #Amsale in this mix and match blue and green palette!via @bellabridesmaid #TBT
1:37 PM - Dec 5, 2013See Amsale Bridesmaids's other TweetsTwitter Ads info and privacy
Amsale gowns have also been famously featured on the silver screen and television. Kate Hudson donned a $12,500 beaded, drop-waist wedding gown by Aberra in Something Borrowed, while Julia Roberts wore an ivory satin, off-the-shoulder gown with a train by Amsale in the 1999 film Runaway Bride; ABC purchased a $6,600 strapless Amsale wedding dress for Sandra Oh's character, Cristina, to wear in the final episode of Grey's Anatomy. The designer's bridal gowns were also featured in the films 27 Dresses, When In Rome and The Hangover, and on TV shows Private Practice and Brothers & Sisters.
Aberra had some television appearances of her own. In 2011, WE tv aired the reality show Amsale Girls, a behind-the-scenes peek into the upscale New York bridal salon that focused on the hunt for the perfect gown, with styles ranging in price from $4,000 to $75,000.
SOURCE : HOLLYWOOD REPORTYER