Statue of 'Mayor for Life' Marion Barry Unveiled Outside Wilson Building
News
               News
Marion Barry served four terms as D.C.'s mayor and 16 years on the D.C. Council before his death in 2014
An 8-foot statue of former D.C. Mayor Marion Barry was unveiled Saturday, giving the "Mayor for Life" a permanent legacy outside the seat of the city government.
The statue depicts Barry with is hand held high, waving to anyone passing by.
Thousands Mourn Barry, DC's 'Mayor for Life'
Marion Barry Jr. served four terms as the District's mayor and also served 16 years on the city council. He was serving on the D.C. council when he died in November 2014.
D.C. radio personality Donnie Simpson presided over the the dedication ceremony outside the John A. Wilson building on Pennsylvania Avenue, focusing on Barry's accomplishments and not his complicated legacy.
UPDATEDPhotos: DC 'Windmageddon' Sends Trees Crashing Onto Homes
Mayor Muriel Bowser praised Barry for championing home rule, revitalizing neighborhoods from Chinatown to the H Street Corridor and launching programs that continue to serve young people, including the Summer Youth Employment Program.
"Sometime after Martin Luther King had a dream, and before President Obama gave us hope, it was Marion Barry that gave opportunity to Washington, D.C.," current Mayor Muriel Bowser said at the ceremony.
Cherry Blossom Festival 2018: Your Essential Guide
"He embodied the spirit of Washington," Bowser said. "Where you fight hard and speak up."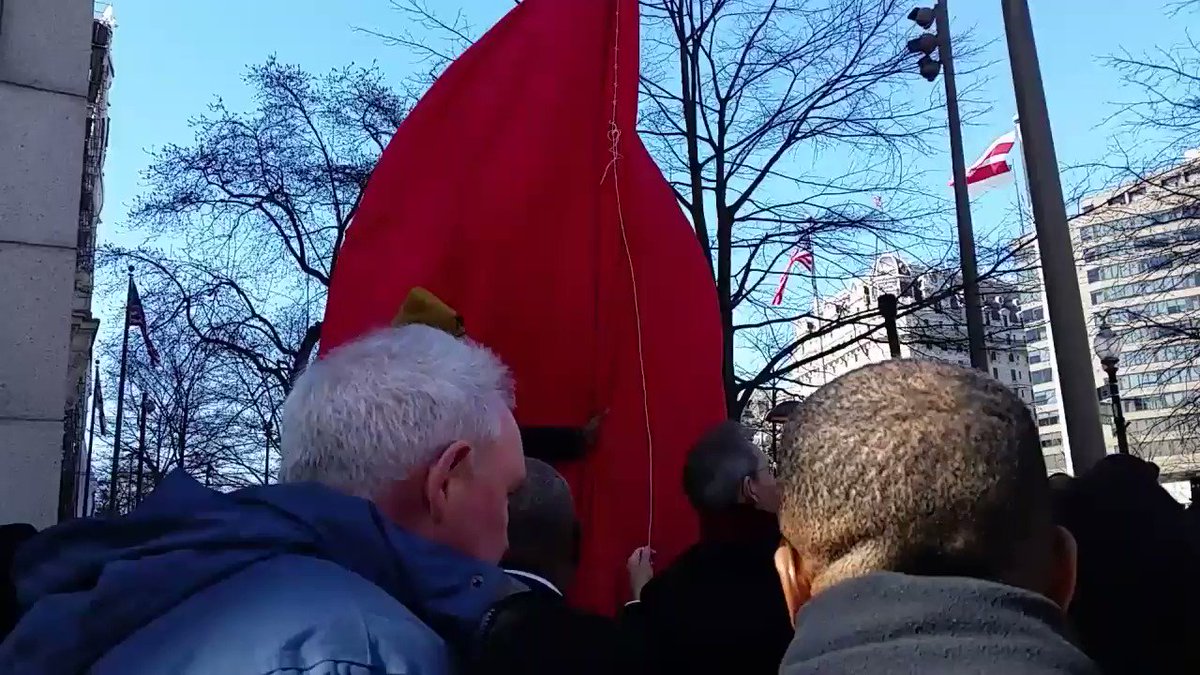 Kathy Stewart@KStewartWTOP
The actual unveiling of Mayor Marion Barry's statue. The weather turned out to be to be pretty good in spite of yesterday's high winds. In this city Barry was considered a living legend. His wife Cora Masters Barry says his life was always about serving the people. @WTOP
1:00 PM - Mar 3, 20186See Kathy Stewart's other Tweets
Twitter Ads info and privacy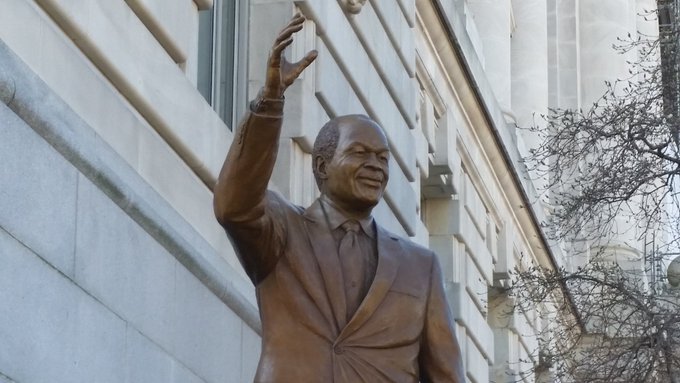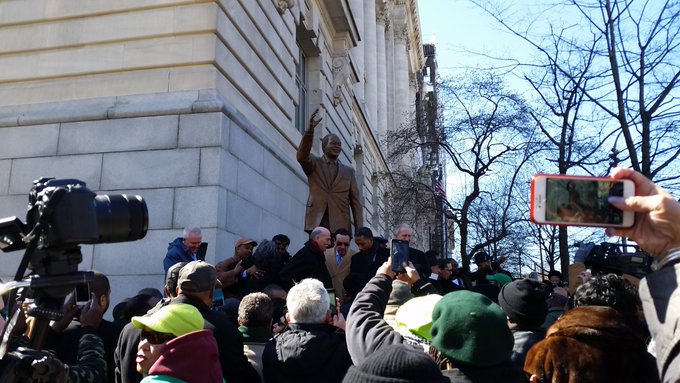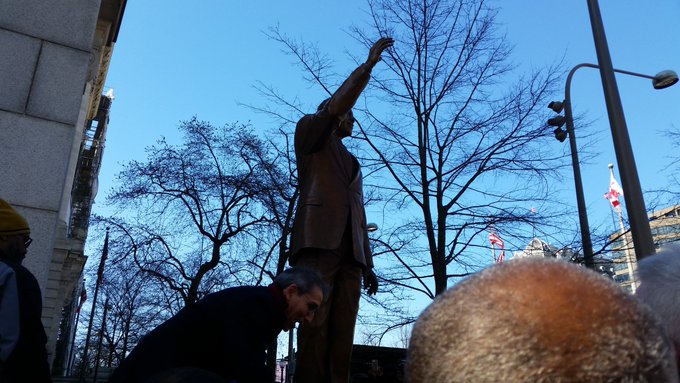 Kathy Stewart@KStewartWTOP
A look at Marion Barry's 8-foot tall bronze statue unveiled outside of Wilson Building that houses city council chambers along Pennsylvania Ave. @WTOP
12:51 PM - Mar 3, 201810See Kathy Stewart's other Tweets
Twitter Ads info and privacy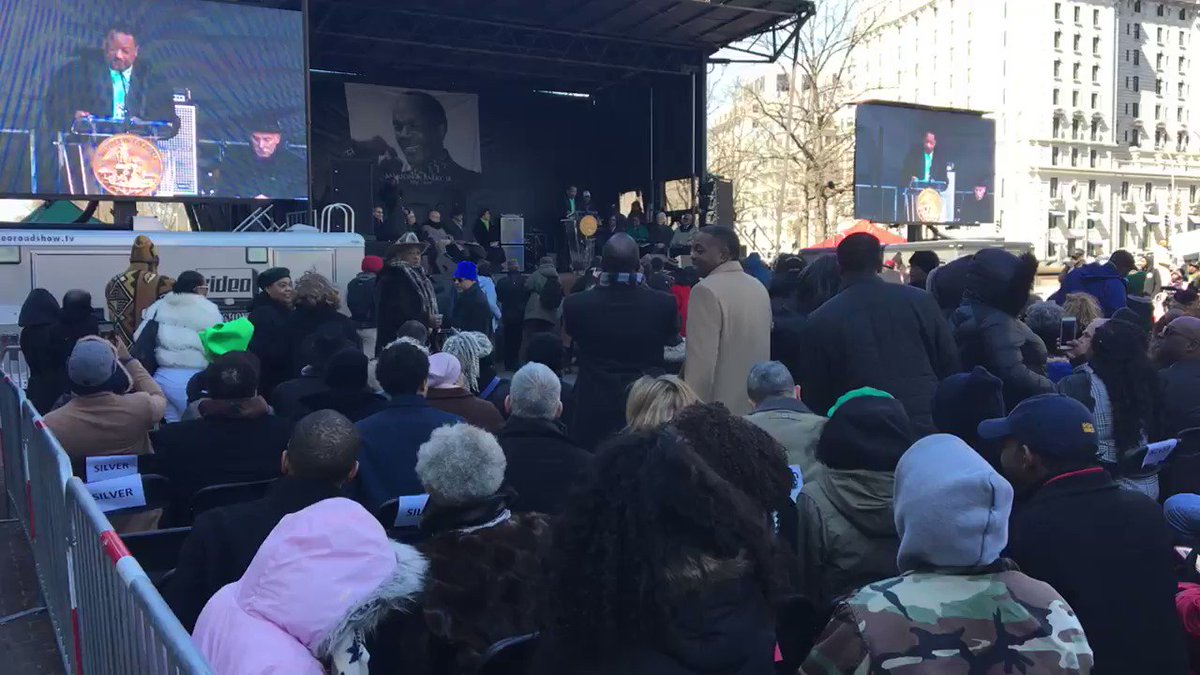 Mayor Muriel Bowser✔@MayorBowser
Watch the dedication of the #MarionBarryStatue now: http://mayor.dc.gov/live .
11:40 AM - Mar 3, 2018 · Washington, DC3825 people are talking about this
Twitter Ads info and privacy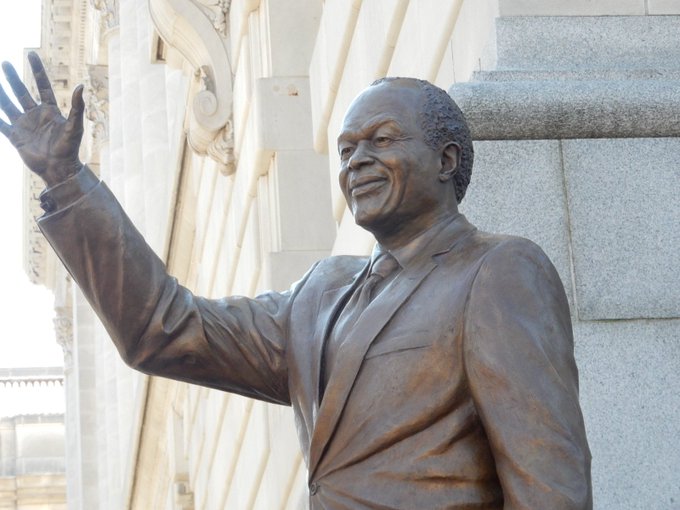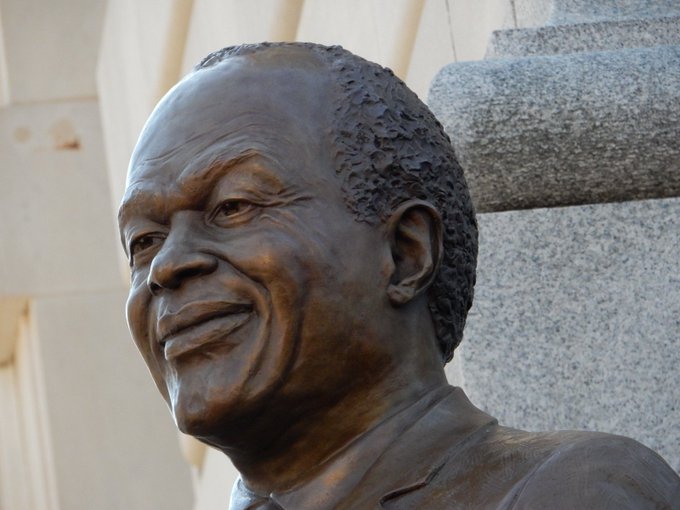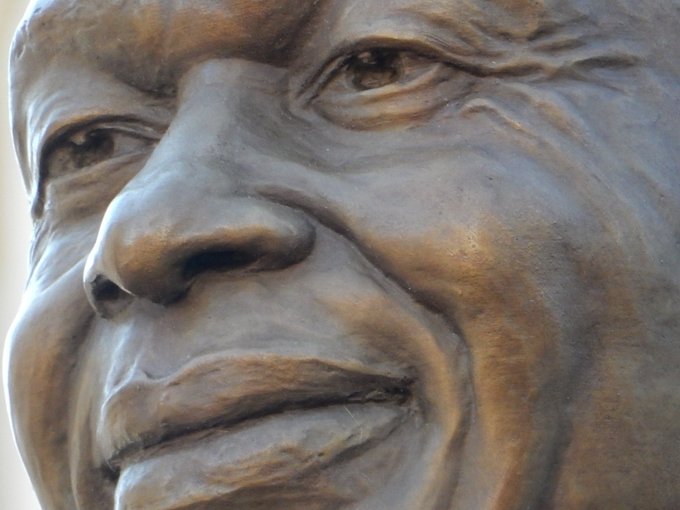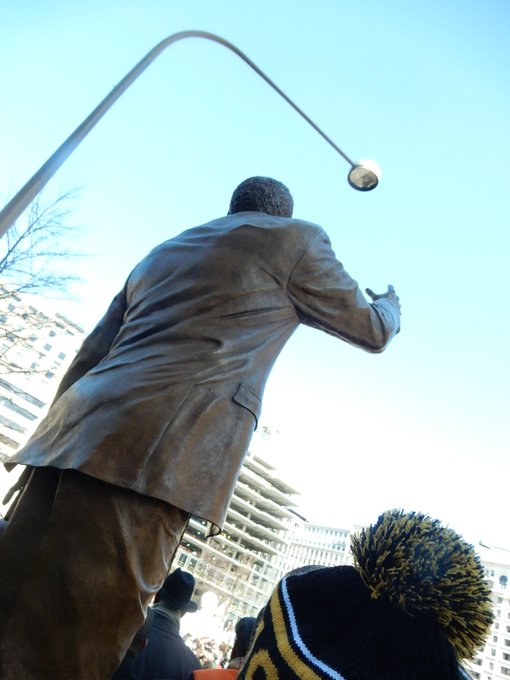 Council of DC✔@councilofdc
Say what you will, this is one hell of a statue. Artist Steven Weitzman is a master craftsman.
4:15 PM - Mar 3, 20188331 people are talking about this
Twitter Ads info and privacy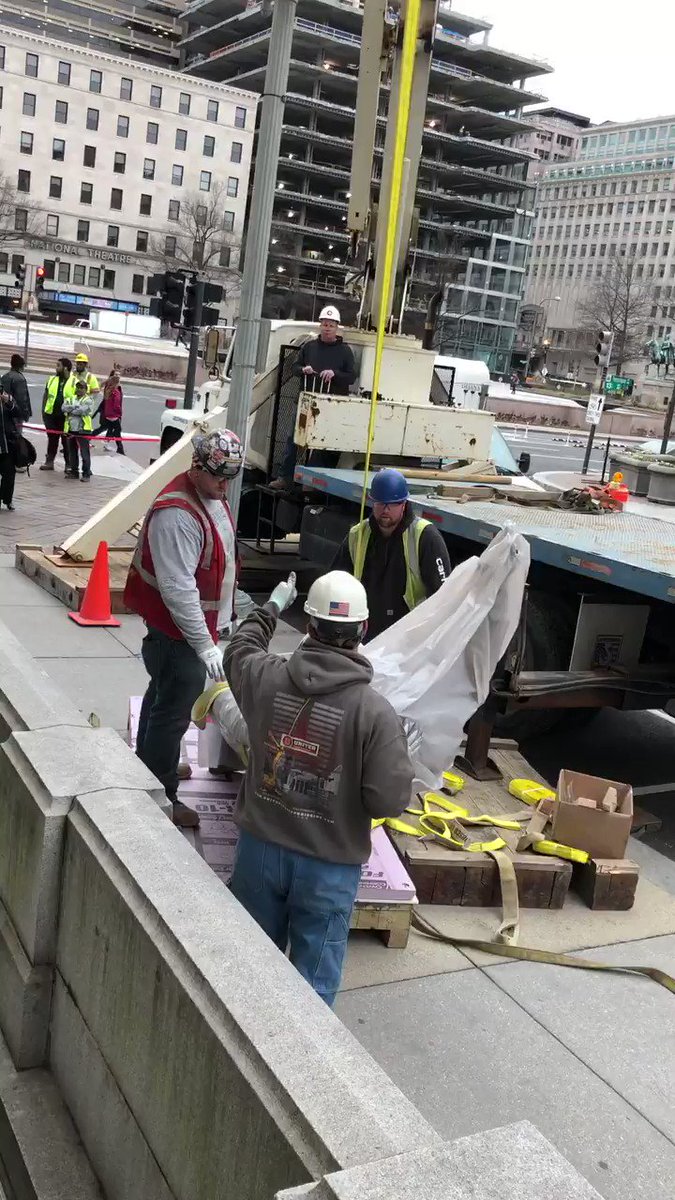 Council of DC✔@councilofdc
Here's a video you haven't seen before, from the arrival of the #MayorForLife Marion Barry statue at the Wilson Building last week
4:50 PM - Mar 3, 201812See Council of DC's other Tweets
SOURCE : NBC WASHINGTON